Cloud full servicecreative agency
Thanks to Badschool's sophisticated and experienced creative cloud system of senior advertising professionals, it can create entire campaigns, whether film, TV promo, print or digital, quickly, efficiently and more cost-effectively than a traditional agency setup. All film post-production (editing, lighting, subtitling, motion design, production of cast materials) is done in-house. In addition to developing ideas on our own, we also adapt international campaigns. Our banner campaign series for National Geographic won silver at the Hypnosis Advertising Festival two years in a row.
Badschool creative agency is led by creative director Bettina Füleki and film director Zoltán Gergely and operates at a high professional level.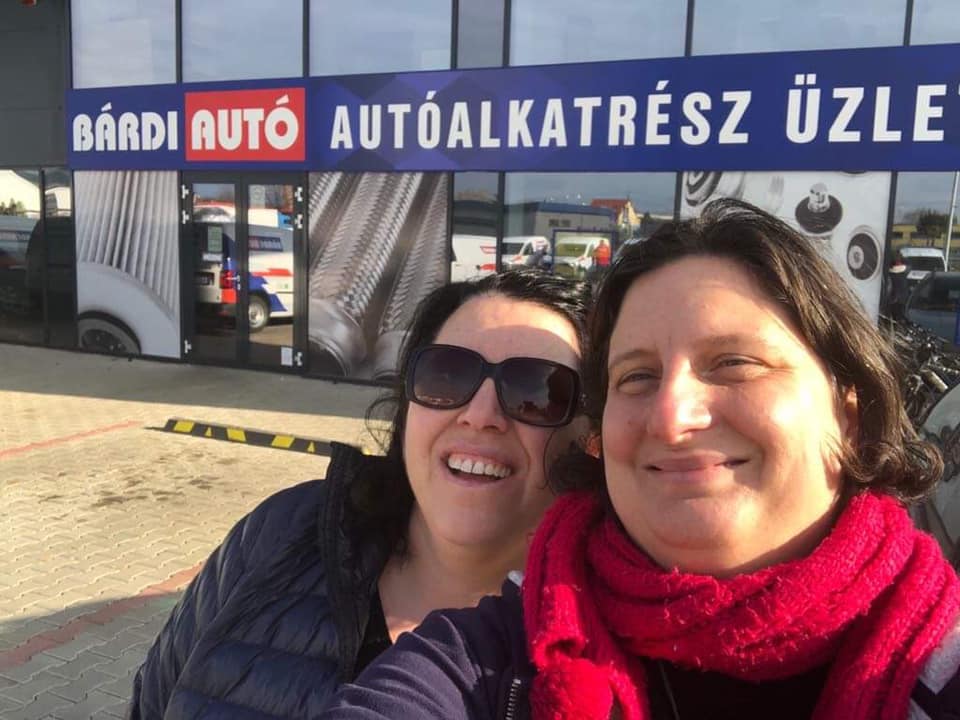 More than 20 years of experience in international and national campaigns, numerous awards. 

We can handle everything from filming to post-production in-house.

Thanks to our unique workshop technique, we work with the client to develop a creative strategy from the ground up.

We work with fast and efficient freelancers who have a proven track record of working with us for years, from small jobs to mega projects. 
NATGEO INTERACTIVE BANNER/ Rewind to the 90's
Bárdi Autó Christmas campaign
Digital and print campaigns
National Geographic/FOX International Channels/HU Telekom / 
Rewind to the 90's
Hipnózis / Licenced Partner of Epica/2015
Silver/ 2nd Prize / Online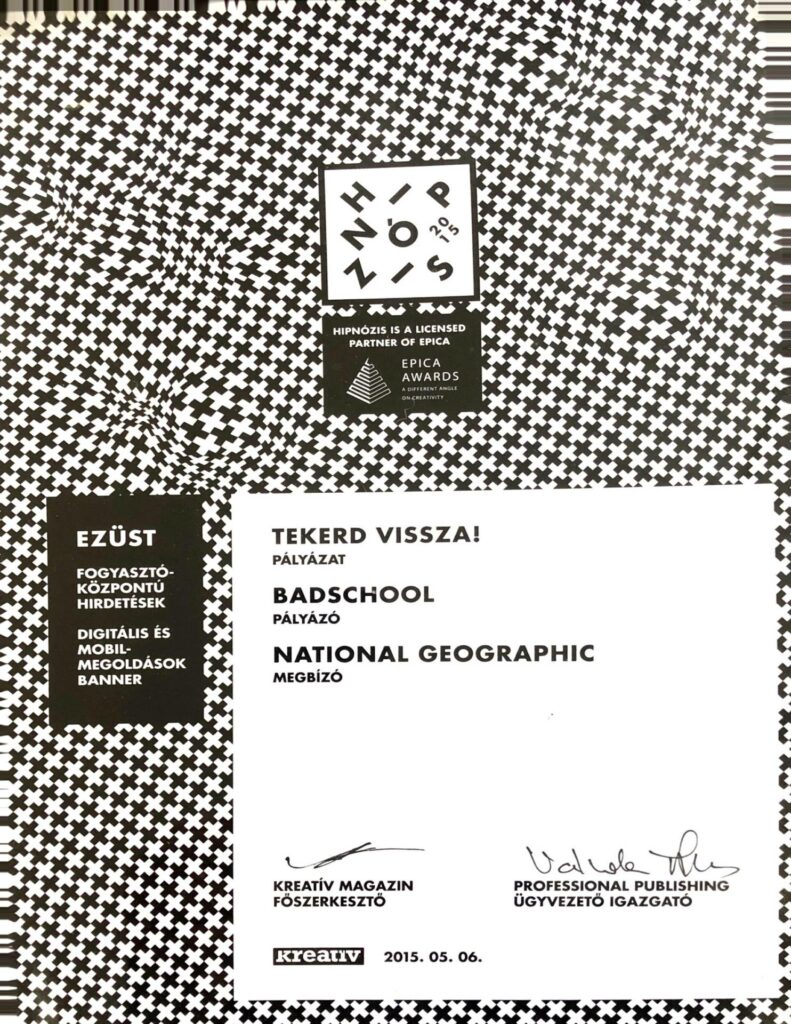 National Geographic / Dino Online Campaign
Hipnózis / Licenced Partner of Epica/2014
Silver/ 2nd Prize / Online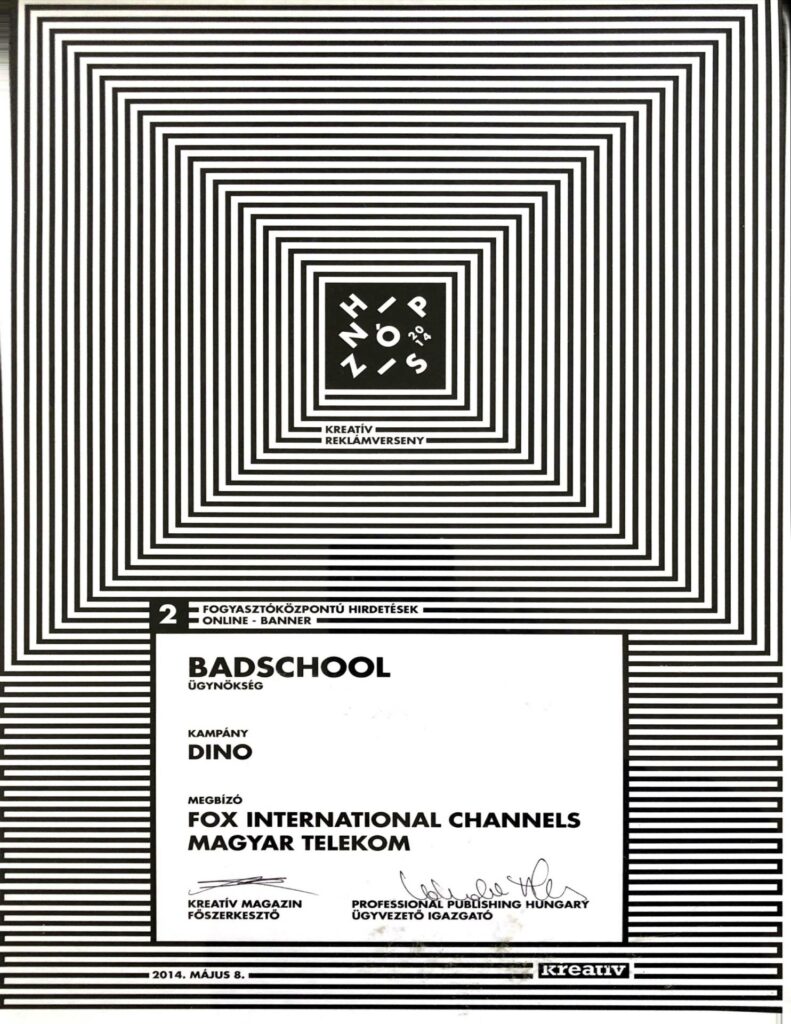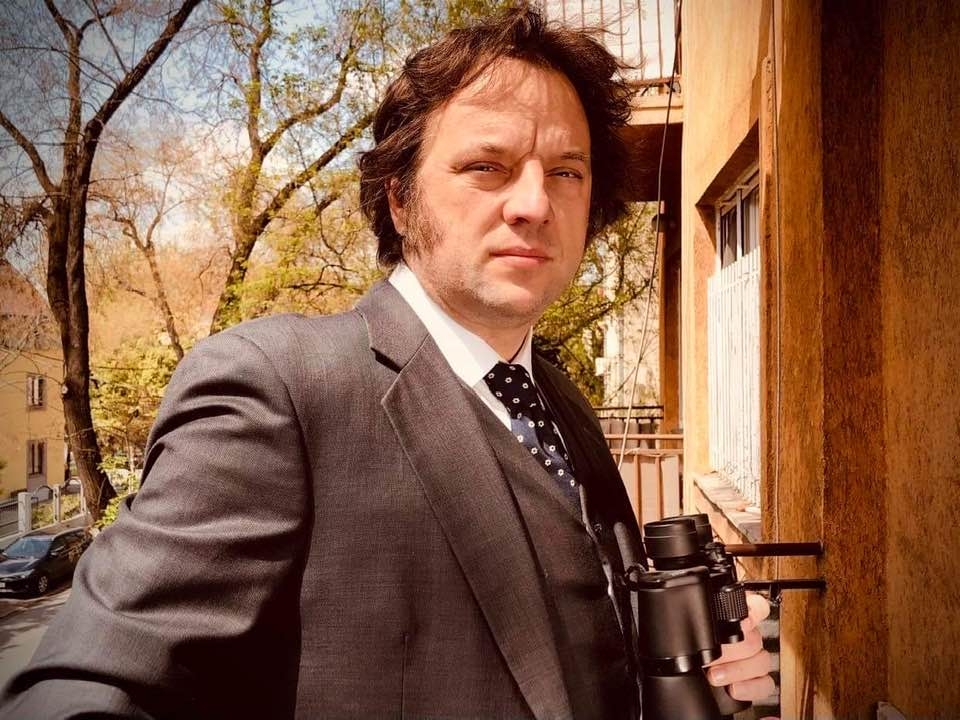 Zoltán Gergely's Director Showreel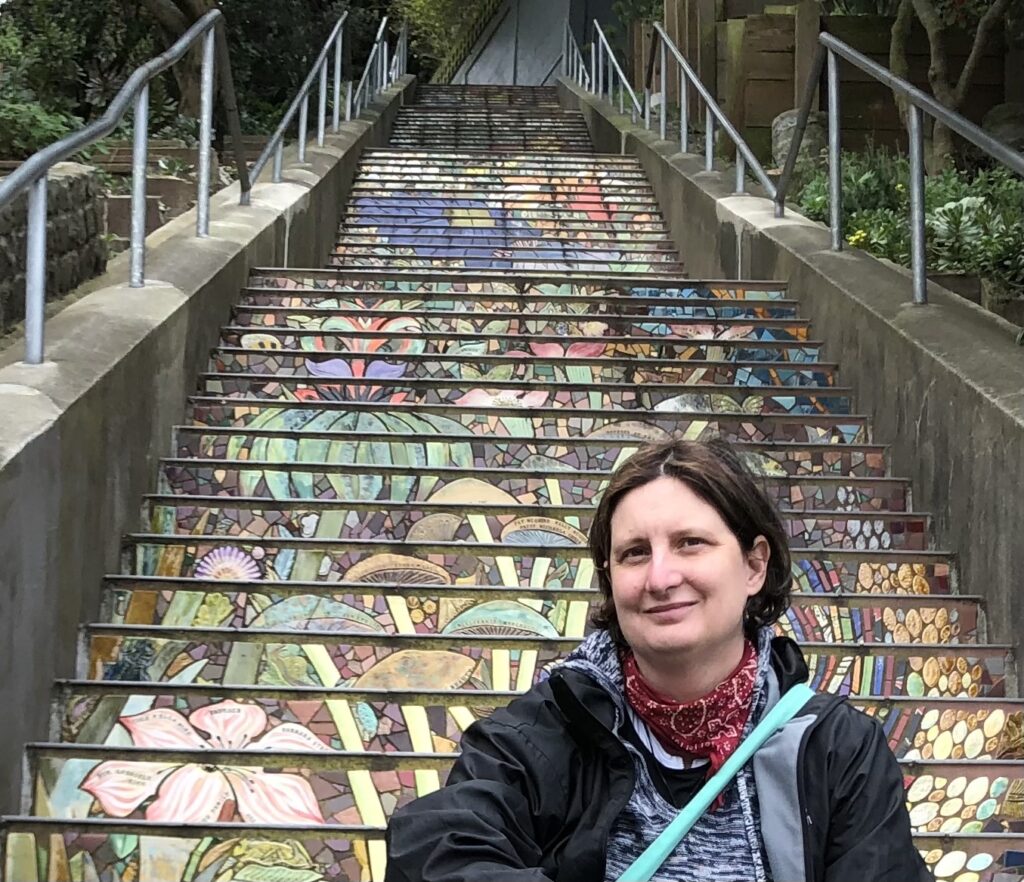 Bettina Füleki's Portfolio
"The classes have always been interactive and fun, working on exciting projects with the help of people who are still active in the industry."
Lakatos Balázs
Art director
"The trainers skilfully guided us to make the most of our creativity. Lifelong relationships have been formed, which are not only professional but also human. "
Zsigmond Lilian